A TIMELESS CLASSIC, REIMAGINED
A forward-thinking, technology-first, dine-in concept focused on revitalizing the movie-going experience while honoring the theatre's 95-year legacy.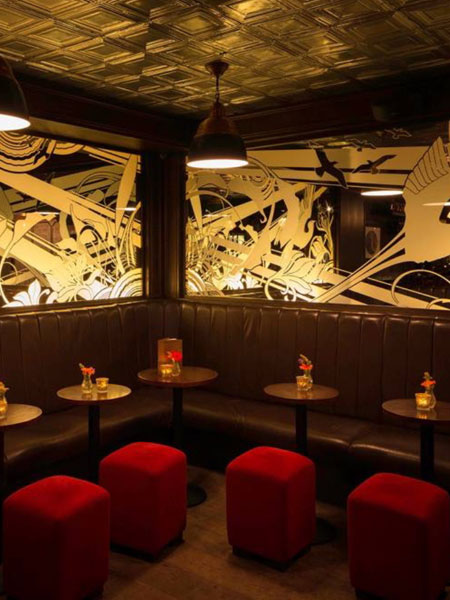 DESIGN
A warm, contemporary lounge provides you a place to relax before or after the show or even if you're just stopping by for a drink or quick meet-up.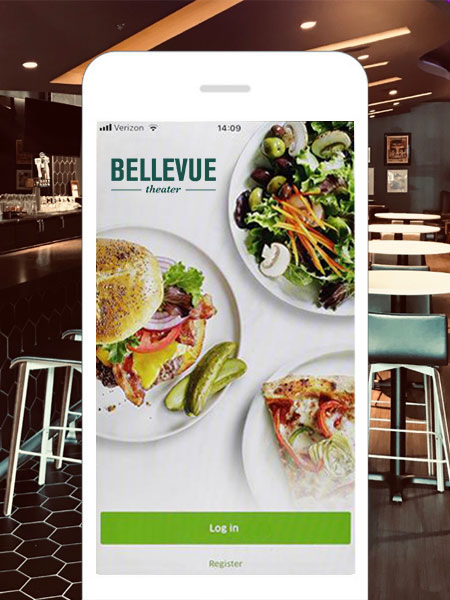 TECHNOLOGY
Using the latest technology to put you in control of the experience. Order food, snacks, non-alcoholic and alcoholic beverages directly from your mobile device.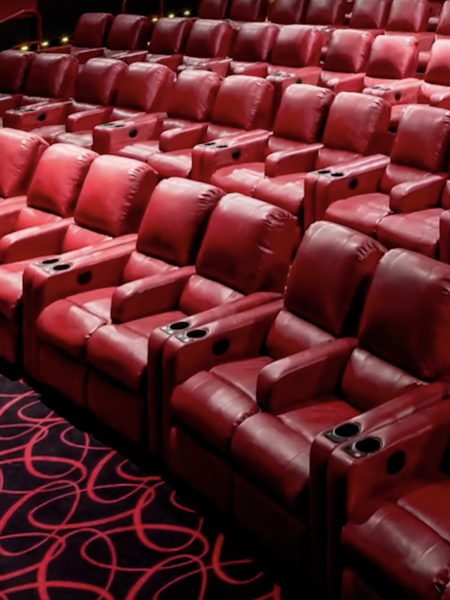 HOSPITALITY
The Bellevue will once again have something for everyone. From first-run Hollywood studio movies and family films to select independent features, revivals, event cinema and alternative content.
Elegant food and beverage offerings along with traditional movie theatre fare delivered to your  seat. Order at the bar or using your mobile device and a Page will bring the offerings directly to you at your selected time without disturbing the viewing experience.
A talented and passionate Montclair-based team have assembled to develop and operate The Bellevue. Diverse backgrounds in entertainment, development, retail and hospitality, make them qualified to manage this project; but it's their intrinsic personal connection to the community that keeps them dedicated to transforming and preserving the theatre for future generations. The stage is set for the creation of a cinematic, community destination like no other.
A CINEMATIC AND COMMUNITY DESTINATION ABOVE ALL OTHERS
Locally owned and operated, the New Bellevue will preserve a vital part of the cultural landscape while propelling the movie-going experience forward in a fully-renovated, mixed-use venue. The theatre will go beyond the movie to become a cinematic town square connecting people and providing a "third space" away from home and work with something to do every night.
INVESTOR RELATIONS
Provide your name and email so we can send you updates on the progress we're making at The Bellevue Theatre.